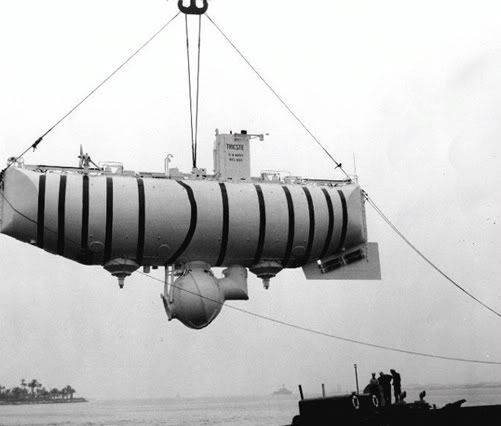 © US Navy Archives




By TLex

One distinguishing factor that determines whether a watch is a dive watch or a sports watch is its depth rating. Whether or not the depth rating is high up on your list of priorities when buying a new diver or not, won't detract from the fact that depth ratings are what make dive watches dive watches.
There is an unofficial race to the bottom of the sea that started in early 60's and is still running today. Leading watchmakers from Switzerland, Italy, France, Germany and Spain have joined the race but where is Japan? Citizen's Promaster Professional Automatic is rated at 1000m but the Seiko Marine Master Spring Drive is only rated to 600m. I can think of almost a hundred different divers (vintage and contemporary) that are rated to 1000m. 1000m is fast becoming the expected depth rating for a divers watch.
Below are some amazing feats of engineering that have pushed further than 1000m, some of these watches are already icons and legends in their own right. Please journey with me down to 11,000 meters.
The 2000m range is a little crowded with no less than 13 different watches rated at 2000m.
Anonimo Professionale
2000m
© Anonimo

Breitling Superocean Steelfish
2000m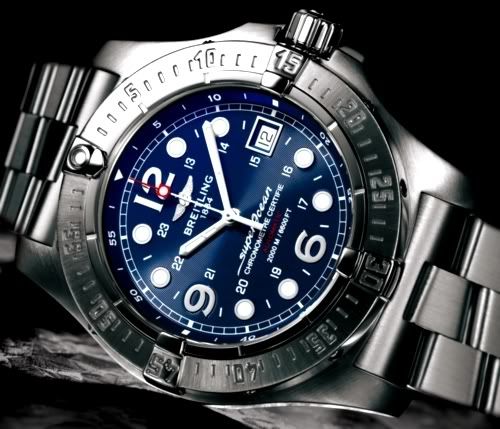 © Breitling

Bvlgari Diagona Professional Scuba
2000m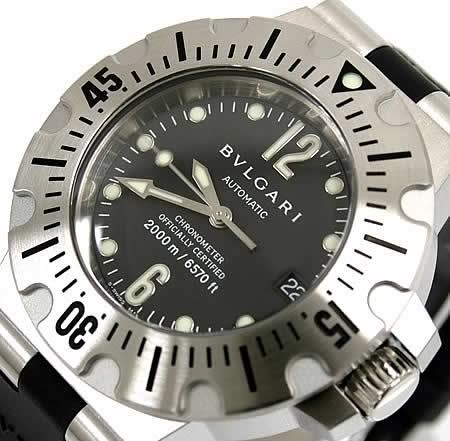 © Bvlgari
Enzo Mechana
GMT
2000m

© Enzo Mechana

Hublot Subaquaneus
2000m
© Hublot
IWC Aquatimer GST
2000m
©
Michael Friedberg

IWC Aquatimer
2000m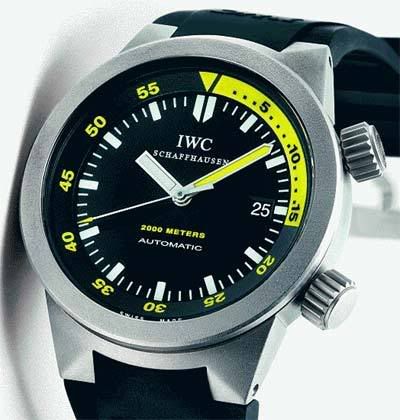 © IWC

IWC Porsche Design Ocean 2000
2000m
First released in the early 1980's the Ocean 2000 was way ahead of its time. A much considered icon by many dive watch enthusiasts and highly sort after.
Muhle Glashutte Nautische Instrumente
2000m
© Gnomon Wathces

Oris Carlos Coste LE
2000m
© Oris

Schaumburg Watch Aquatitan
2000m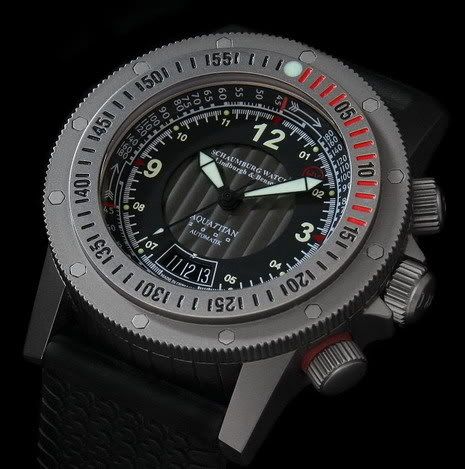 © Schaumburg Watch
This is a great entry level piece if you're into deep divers and is probably the most affordable 2000m rated watch there is.
Sinn U2
2000m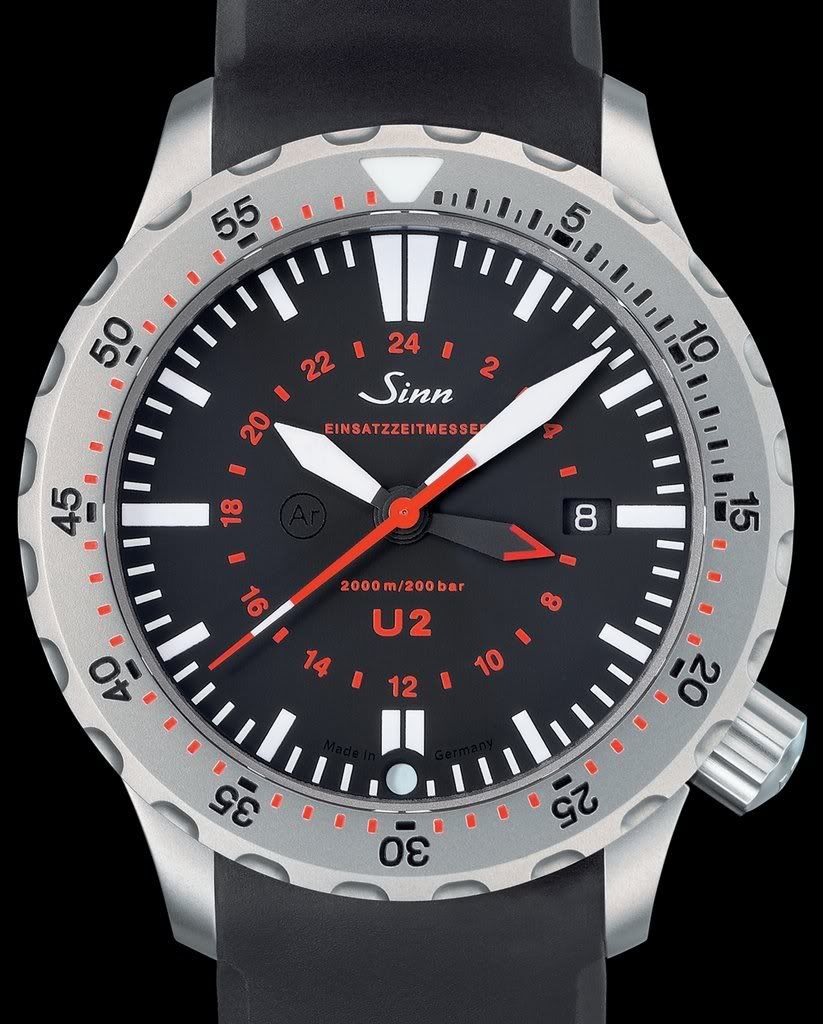 © Sinn

Made from Tegimented steel, this is one of the toughest divers on the market.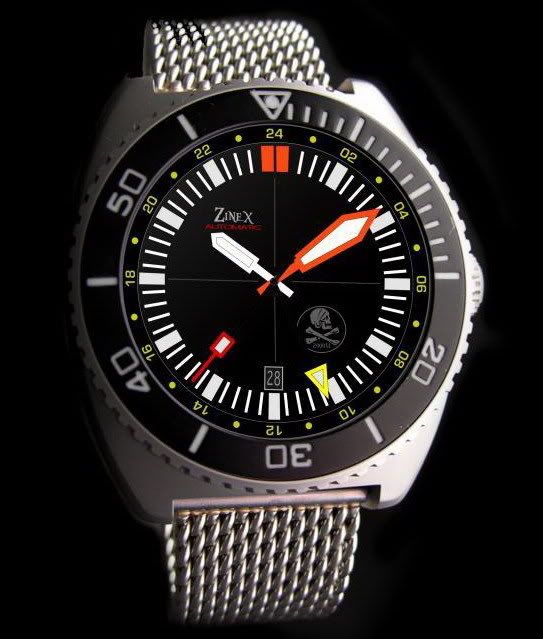 © Zinex

Still in development but from what I've seen so far is shaping up to be a great deep diver.
The pressures present at 2000m meters are enormous. Designing a watch case to withstand these crushing pressures whilst remaining water resistant takes the highest precision engineering.
Panerai Luminor Submersible
2500m
(PAM00194)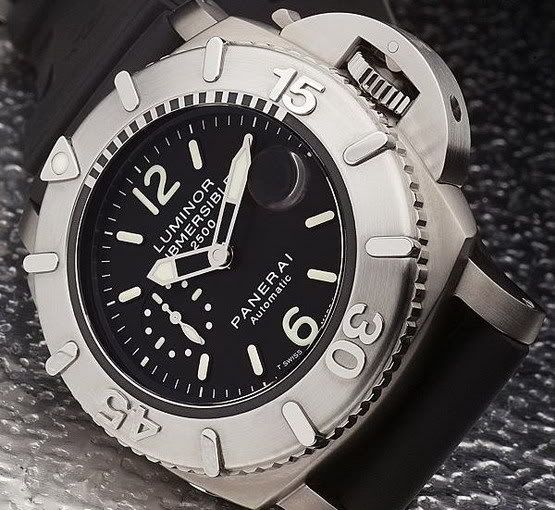 ©
Panerai

AKA Subzilla this 47mm titanium diver sells for upto 50% higher than its original MSRP. It is a limited edition of 2500 pieces.
Breitling Avenger Seawolf
3000m
is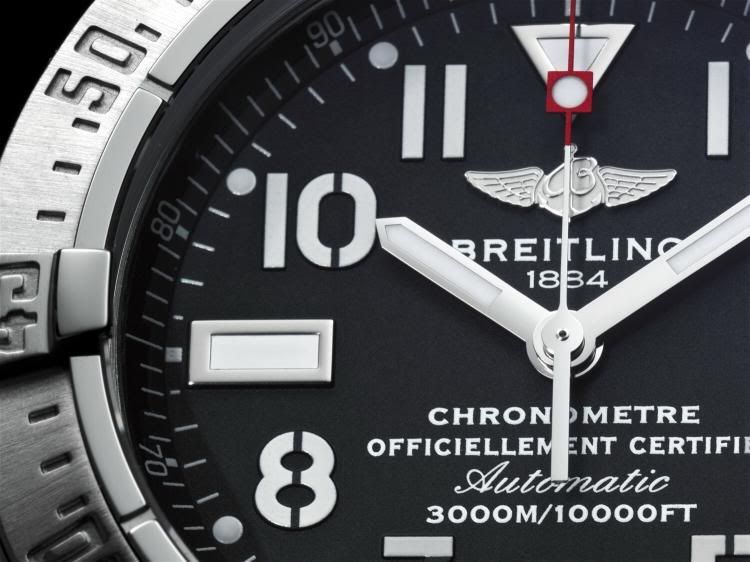 © Breitling

Girard-Perregaux Seahawk II Pro
3000m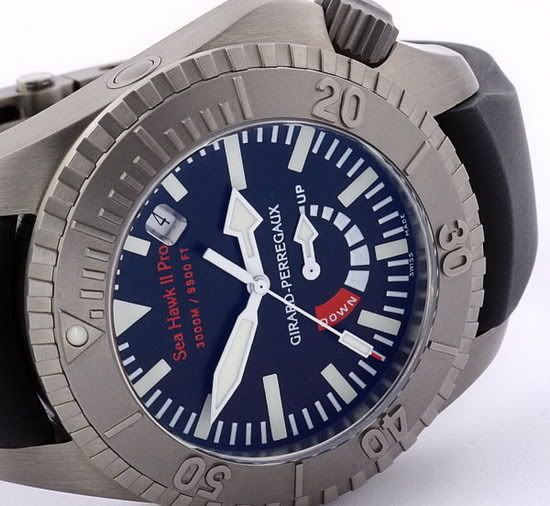 © La Cote Des Montres 'Luc Virginius'

This is without doubt the most refined deep diver ever made. Housed inside the beautifully crafted titanium case beats a GP3300 caliber.
UTS
3000m
© UTS

From München in Germany this has fast become a cult watch. Built buy hand.
CX Swiss Military
12000ft
3657m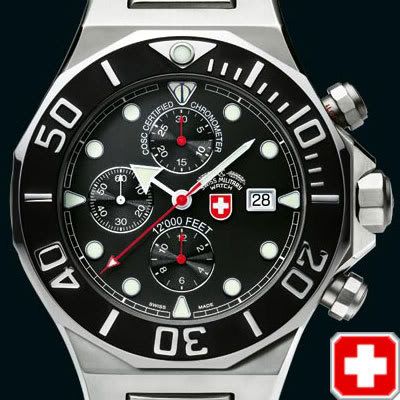 © Charmex

The 12,000feet is the chronograph with the highest WR rating ever made.

Rolex Sea Dweller Deep Sea
3900m
© Rolex

This is Rolex' first completely new model in many years. Its pressurization testing was carried out by COMEX who have a long history with Rolex Submariner and Seadweller watches. COMEX tested the Deep Sea to plus 4000m but the dial reads 3900m due to the number 4 being very inauspicious in Asia where Rolex have a huge following.
From Barcelona the
Pita Oceana
could be depth rated to
5000m
or more. Pita are yet to undergo water resistance testing but thanks to its unique design it should be a record breaker.
© Pita

Rolex Deep Sea Special
10908m
is 'The King' of deep divers but due to its enormous crystal and huge 51mm case size was never going to be a realistic option as practical wristwatch.
© Unknown

The deepest points in each of the earth's oceans are;
Arctic Ocean - Eurasian Basin
5450m
Indian Ocean - Java Trench
7725m
Atlantic Ocean - Puerto Rico Trench
8648m
Pacific Ocean - Marianas Trench
11033m
I look forward to the day when a mechanical divers watch is released with a depth rating of 11033m, it's only a matter of time!